Seminole County, Florida
Central Church is located in the Northern Region of Seminole County, Florida
Population (2020): 470,856
Race & Ethnicity: White (56%) Hispanic (22.6%) Black (10.6%)
Median Income (2019): $66,768 (7.6% families live in poverty)
Median age (2019): 39.2 years of age
SANFORD, FLORIDA
Central Church is located in Sanford, Florida. This historic city is nestled in the Central Florida area. Its deep roots extend as far back as 1877. Sanford is currently growing at a rate of 2.14% annually & has had a population increase by 19.71% since the last census. The population as of 2021 is approx. 64,130 people.
In Sanford, many of the homes are two-parent families with children. 40% of the city population are married and a slightly lower number (37%) have never been married. The hard-working people of Sanford make their living in a wide variety of occupations, which include business professionals, management, education, & healthcare providers. They are in the art and entertainment industry as well as recreation, accommodations, & the food services industry, just to name a few. The working class not only work in Sanford but also commute to the surrounding cities.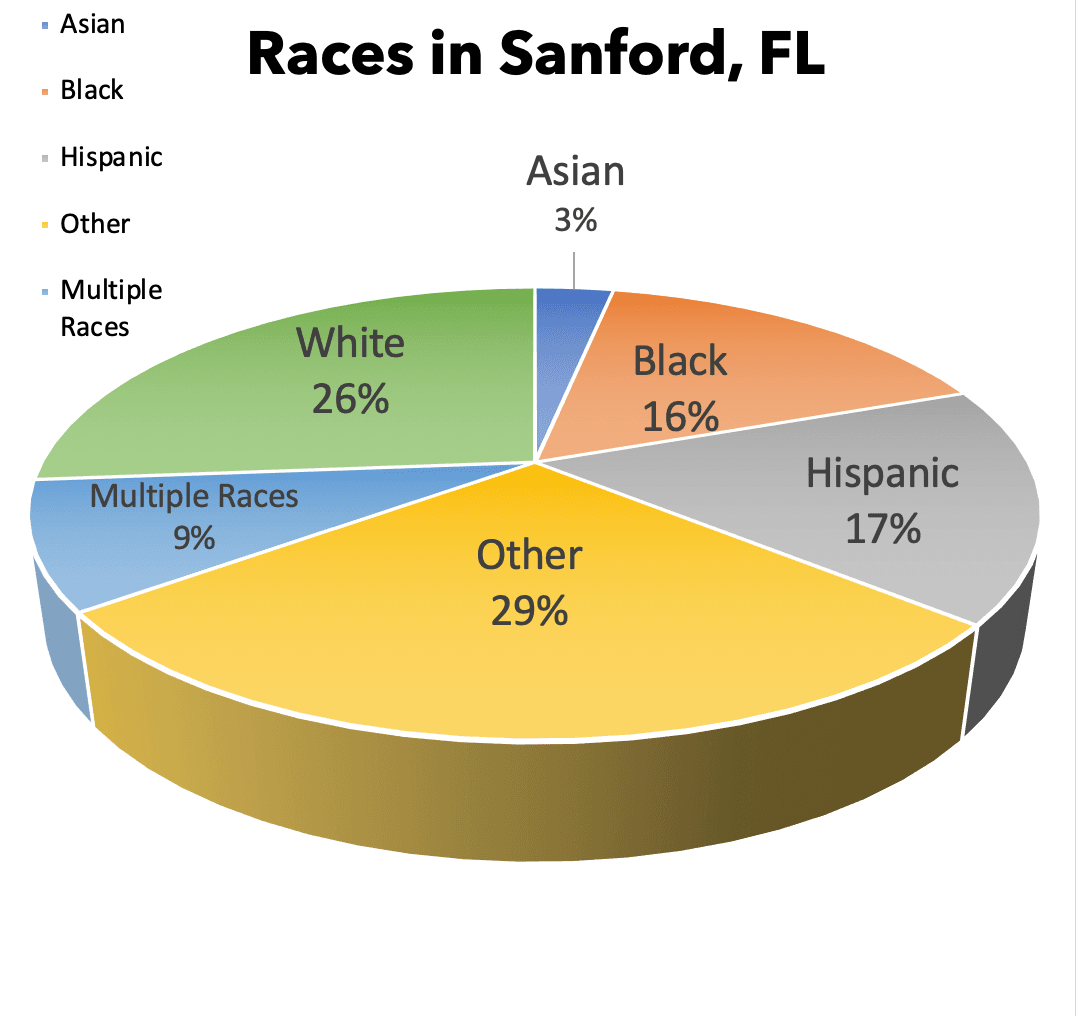 Seminole County Public School (SCPS) System
SCPS strives to provide an excellent education & school optionsfor their children in the community.
Ranked #1 in STEM programs
94.5% graduation rate
12th largest school district in FL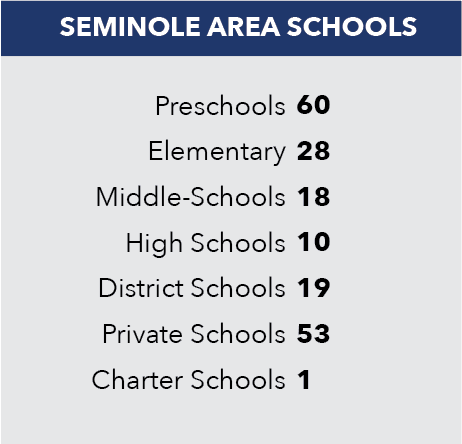 Central Sanford has a long standing partnerships with the local schools (see below) to provide outreach programs such as backpack distributions, teachers week activities, FCA support, & football chaplain support.
Local Schools: Midway Elementary, Hamilton Elementary, Sanford Middle School & Seminole High School.
Volusia County sits to the north of Seminole County with its border only 3.7 miles from the church. Many of the Central Sanford church goers live in the Volusia County area.
Population (2020) : 553,543
Race & Ethnicity: White (68.5%) Hispanic (14.9%) Black (9.9%)
Median Income (2019): $49,494 (9.2% families live in poverty)
Median age (2019) 46.6 years of age