12.12.21
__
(From our December business meeting)
Thank you for the opportunity to provide this update. I'd like to give you a summary of what we've been working on, our upcoming activities, and request your participation.
The committee was officially formed on October 10th, so we are now at the two-month mark.
During the first month, we researched strategies and settled on an overall approach with the prayer that God would lead us to his man. I'll stress that while the committee members, and many of you, may have opinions on how quickly or who we should call, our #1 goal is to seek God's plan for our church. This is why we agreed to a strategy commonly used in Baptist churches to seek God's pastor for our church.
This strategy included the preparation of three written profiles: a church profile, a community profile, and a pastor profile.
The church profile provides various facts and statistics about Central.
The community profile provides information about Sanford and the surrounding area.
The pastor profile was developed after the congregational survey was completed and uses that information, along with biblical requirements to develop a profile of the pastor qualifications we are looking for.
All three of these documents are on Central's website.
As of this week, we will also list our advertisement with:
The Florida Baptist Convention
The Southern Baptist Convention
And other well-known job sites that cater to pastors.
The advertisement will stay open and we will receive resumes until January 31, 2022. We will begin reviewing resumes as they are received.
I'd like to note that we will not be releasing or confirming the names of individuals that have applied to protect the confidentiality of the candidates. We know that both we at Central and the candidates are seeking God's will through this process. We pray that God will guide us to the right man and that this process will also be a confirmation to all the others that God has other ministry plans for them.
The resumes will be narrowed down to a few and those men will receive questionnaires. Part of the questionnaire is for the candidate to provide, in writing, permission for us to perform extensive background checks. Based on their responses to the questions, and other information available, we will select one man to further evaluate.
After these steps and interviews, one man will be brought before the church in view of a call.
Today we have a couple specific requests for you:
First, please continue to pray for God's divine leadership over this committee, our church, and this process. We honestly desire God's will above our own and we trust that all of you also desire God's will above any personal opinion or preference.
Second, we have made the advertisement and the 3 profiles easy to find on our web site. If you know of a qualified man that you don't think is aware of this opening, please reach out and share the advertisement with him.
12.01.21
__
Thank you for participating in the congregational survey. We received 235 survey responses and are using the results within our Pastor Profile document, which describes the attributes we are seeking in candidates. We plan to have the advertisement posted by the week of December 12, 2021. Please continue to pray for the Lord's guidance over the committee.
Questions can be sent to PastorSearch@CentralSanford.net.
11.05.21
__
The Pastor Search Committee was approved on October 10th and has been meeting to begin the pastor search process. We want to provide periodic updates on this page to keep our members informed of our progress, to communicate opportunities for participation in the process, and to share focused prayer requests.
Over the past month, we have been busy with several tasks. We have been working on:
● defining our overall process;
● developing documents we will need as we communicate with candidates;
● preparing tools to gather input from our members;
● created an email account to send information to the committee, which is also an ideal way for us to receive resumes from pastor candidates.
That email is PastorSearch@CentralSanford.net
Today we are asking our members and regular attenders to participate in a survey considering the qualities you would like to see in our next pastor. We ask that you prayerfully respond, understanding we use these efforts to seek out the man God has planned for us. The survey can be taken at the link below: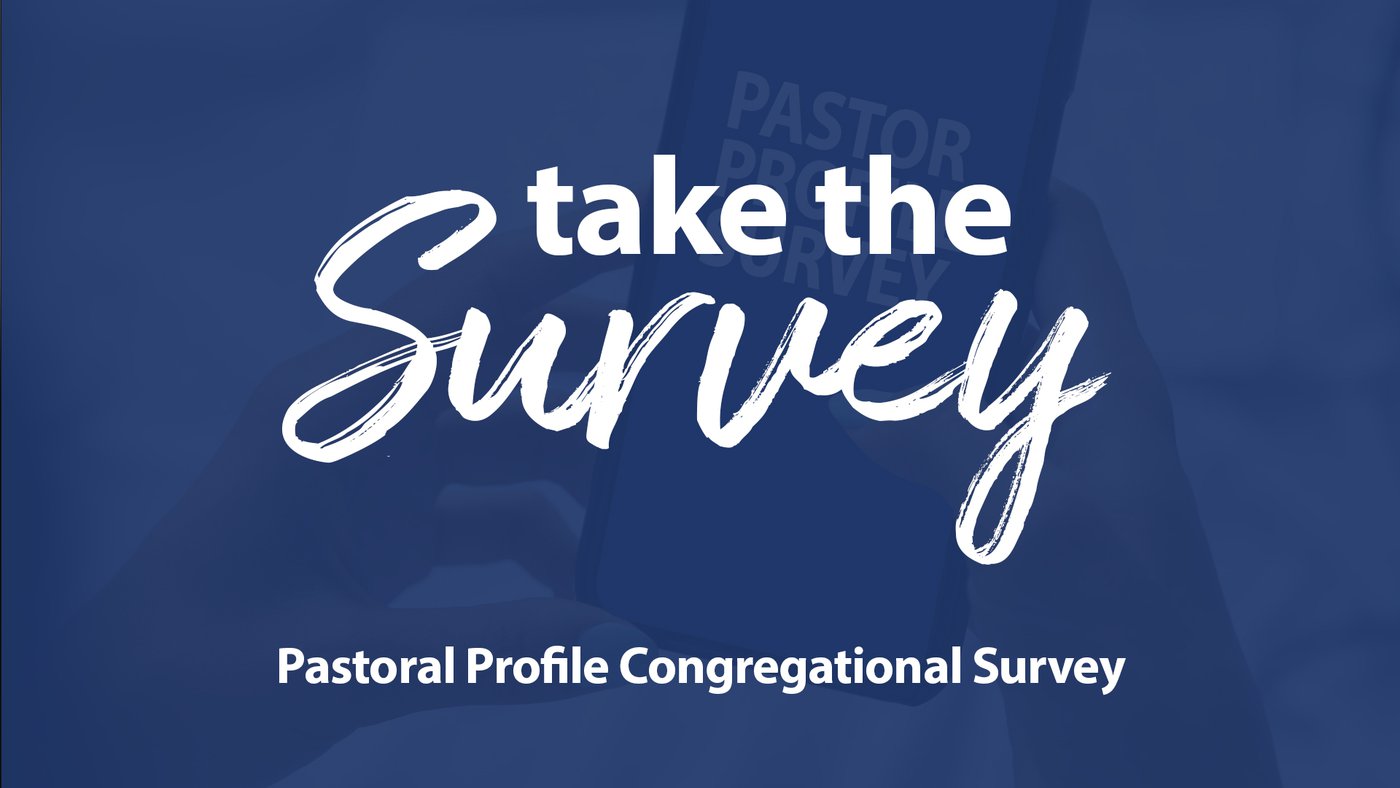 Paper versions of the survey will also be available at church Sunday, November 14th. Completed paper surveys should be placed in the marked boxes in the lobby. The survey period will close for both digital and paper versions on Sunday, November 21st.
We covet your prayers through this process. We know that God already has been preparing our next senior pastor to lead Central Church. Please pray for continued unity at Central as we use this time of transition to point us to the pastor God is preparing for us.